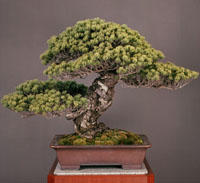 It's been 30 days now since I took the plunge, resigned from my job and set off on my own.  Without doubt, the the first question I'm asked by friends is a simple "How are you doing?"  I generally reply, "Good."  Awkward silence follows.  And then the follow-up.  "And what exactly is it that you are doing?"
Ah – the real question.  What am I actually DOING?  What does my routine look like now that I am self-employed? What kind of business am I creating?  Let's start by taking a quick peek at a typical day in my new life…
A Day in The Life
In some ways, my day-to-day life has changed dramatically.  In other ways it has remained pretty much the same. I still wake up around 6:30 each morning and have a peanut butter & banana protein shake.  That's the part that's the same. Then I make a cup  of coffee in my french press, grab a book, and go out onto the back patio for some early morning reading.   I think of this time reading on the patio as my daily commute.  It takes about the same amount of time and it is much more enjoyable (less traffic too).
Once I'm done reading (and ready for a second cup of coffee), I'll boot up my MacBook Pro and begin by my work day.  First, a quick look at the calendar.  Wide open.   Fantastic!
Then, I open up Evernote (a free organization system that has literally changed my life).  Once in Evernote, I'll update my to-do list for the day with next steps for projects, connections to make, or new things to learn.  I'll loosely play out in my mind the order I want to attack the day in – sometimes I'll sketch out to-dos on my calendar to give me a better sense of the time I should be allocating to each item on my list.
Then the rest of the day (and part of the night) is consumed with those action items.  Usually I will try to get a mid-afternoon work-out into the mix, but sometimes when I'm on a roll, I just don't want to stop.
If it's nice out (and not 110 degrees like it has been the past week), I'll go work outside.  Or I'll walk to Mugshots, grab a coffee, put on my headphones, and crank.
Here are a few things I've learned from this new schedule:
My brain had gotten used to spending large chunks of the day in "react" mode at work – taking orders, being asked for opinions, commenting on the work of others.   I've had to build back up my endurance for "active" mode.
The social distractions of working in a large company – the water cooler chatter, the walks to and from meetings — all those mini breaks don't happen when it is just you and your laptop.  I get a lot more done, but I find I have to give myself mini-breaks from time to time to avoid driving myself crazy (facebook is helpful for this).
I  didn't realize it was possible to become so engulfed in anything.  I feel like there is an endless supply of energy and curiosity that is propelling me forward.  If Kim weren't here to tell me to turn off my computer and get ready for bed, I probably wouldn't.  I think this is the level of energy required to get any venture off the ground, so I hope it remains, but at the same time it is also a watch-out.  I have to remember that some things are more important. And I still need to sleep.
Filling My Toolbox
So exactly what kinds of things have been on my "to-do list?"  A lot of them initially have been about building necessary skills.  There are so many things I just need to learn to get started.  Here's just a few:
Setting up the legal entity of a company: I never really understood the difference between sole proprietorships, LLC, S-corps, and the rest.  Now I understand just enough to know my plan of attack (sole proprietorship for now, create an LLC once things get rocking).
Filing for trademarks, patents, and copyrights: These topics are at once very simple and endlessly complex.  I've learned enough to know how and when to do it, but will probably engage the help of attorneys at some point down the road.
Learning CSS:  When it comes to programming languages, this is an easy one.  And it makes a huge difference in the look and feel of a website.  Knowing CSS has enabled me to customize the look of this page (down to the smallest detail) all from within TextEdit.  That's right.  No fancy program required.  No $100 program.  Just some very simple code.  You could learn it from a free website, like w3school.com, or do what I did and subscribe to macprovideo.com, and just watch the tutorial on CSS.  Really simple.
Learning WordPress:  WordPress is an incredibly powerful blogging platform.  Google loves wordpress blogs.  It's like crack to google.  Most of your favorite blogs were creating using wordpress.  So are most crappy blogs.  That's because while wordpress is incredibly versatile, it fugly right out of the box.   The templates look horrible.  And making your own template requires learning a whole new programming language.  What to do?  I settled on using something called Thesis (its what my favorite blogs were all using).  It's not free, but it's well worth the price.  It enables you to customize wordpress anyway your heart desires without having to learn programing.  I plan to have a post on this soon that gets into greater detail, but in the meantime you should try Thesis out for yourself by clicking here.  And if you have any questions, let me know and I'll try to help out!
Studying Successful Blogs: Great blogs aren't an accident.  The best way to create one is to study other people who have successfully created them.  For this blog, I relied a lot on the advice Tim Ferris.  Why?   Because he tests everything on his blog.  And it has been hugely successful.  He also gives a lot of great advice on blogging.
Understanding 3rd Party Manufacturing:  I think one of the biggest challenges I will face in being successful is learning how to find and instruct 3rd party manufactures.  I understand the marketing of products really really well, but at some point I have to physically (or digitally) make the "it" that I will market.   And I won't be making it myself.  The best place I've found to start the search process is www.alibaba.com.  I'm also looking within specialized online communities and networks to build a list of viable 3rd party manufacturers for various projects.
Understanding 3rd Party Graphics / Design: The same goes for graphic design.  I know just enough about photoshop to edit pictures and create really craptastic designs.  For freelance designer, I will be using primarily www.elance.com and www.0desk.com.
Digital Storefronts: The gold standard these days seems to be www.shopify.com.  It looks very user friendly (on both the front end and the back end).  It just looks so much cleaner than a Yahoo Store or an Amazon.com store.  It also can integrate nicely with wordpress blogs, paypal accounts, and a host of back-end fulfillment houses.
Reading List: I'm trying to keep my business mind sharp by constantly reading good books.  Here's what I've read in the last few weeks:  The Trendmaster's Guide , The Medici Effect (about innovation), and The Happiness Advantage (Business Psychology).  Maybe at some point, I'll post my notes from these books in this blog some place.  Also, let me know if you have any good book suggestions.
Making Connections - I try to spend time each week with other entrepreneurs and contacts who can help offer me guidance along the way.
Unleashing Innovation - Part of my regular weekly practice is going through a process used by my former company that I really love.  It's called unleashing innovation.  It demystifies the art and science of coming up with great ideas, validating them with consumers and launching them.
Active Projects
First, I'm approaching projects with a certain amount of flexibility.  As I've been reading case studies of entrepreneurs, one thing that seems to be a constant theme is that most of the time, entrepreneurs end up doing something quite different from what they originally set out to do.  Either new opportunities emerged along the way, or they had new breakthroughs as they worked to solve one problem.  The important thing is to be moving forward against specific objectives, but also to be able to pivot quickly if a new idea or new opportunity arises.
Even as I write this, new opportunities have come up for me in the last two days.  If these opportunities work out as I hope, I'll be writing soon to update you.  But to give some perspective on on the past 30 days, here are the two active projects I've been working on:
Project Relic - 

This is a personal project of mine that involves the manufacturing and distribution of a handmade accessory to Mac Book Laptops and eventually iPads.  I'm having a custom prototype made by hand at a factory in Los Angeles. I should have something back in 6-8 weeks. The nice thing about this project is that once I have a working prototype, I can quickly set up the mechanisms to get this to consumers with little to no upfront investment cost, and high profit per item.

Project Jellyfish - This is a specialty product for a niche market in the area of sports performance. A friend of mine designed this product and is in the process of patenting the technology. The market is very niche, but its also easily targeted
I promise that I will share more as I am able!
Hopefully though, this gives you some insights into what I've been doing with myself! I've been loving every minute of it, and I can't wait to share more on what happens next!
Cheers,
Nathan
###
SUGGESTED READING:
5 Reasons for Entrepreneurs to Skip Business School
LEAVE A COMMENT
If you have any questions related to what I've been learning (wordpress, blogs, working with 3rd parties, etc) let me know and I'll see if I can help! Also, if you have any  good business book suggestions, I'd love to hear them!